Chris Barsby | Pace Magazine | December Edition
The Butt surname is synonymous with Harness Racing.
The New Zealand family stretches far and wide and the list of feature race victories is expanise, claiming may of the biggest races staged in the sport world over.
Queensland has seen the best of the Butt family strike gold. 
The victory of Take A Moment during the 2001 Inter Dominion Trotting Championship at Albion Park propelled him to greatness, while nobody will forget the heroics of former North American star Mr Feelgood claiming an unforgettable victory in the 2009 Inter Dominion Pacing Grand Pacing Grand Final at the now defunct Parklands, the wold class complex on the Gold Coast. 
The Inter Dominion is the pinnacle event. 
Both horses were prepared by then Canterbury-based Tim Butt and handled by his brother, Anthony.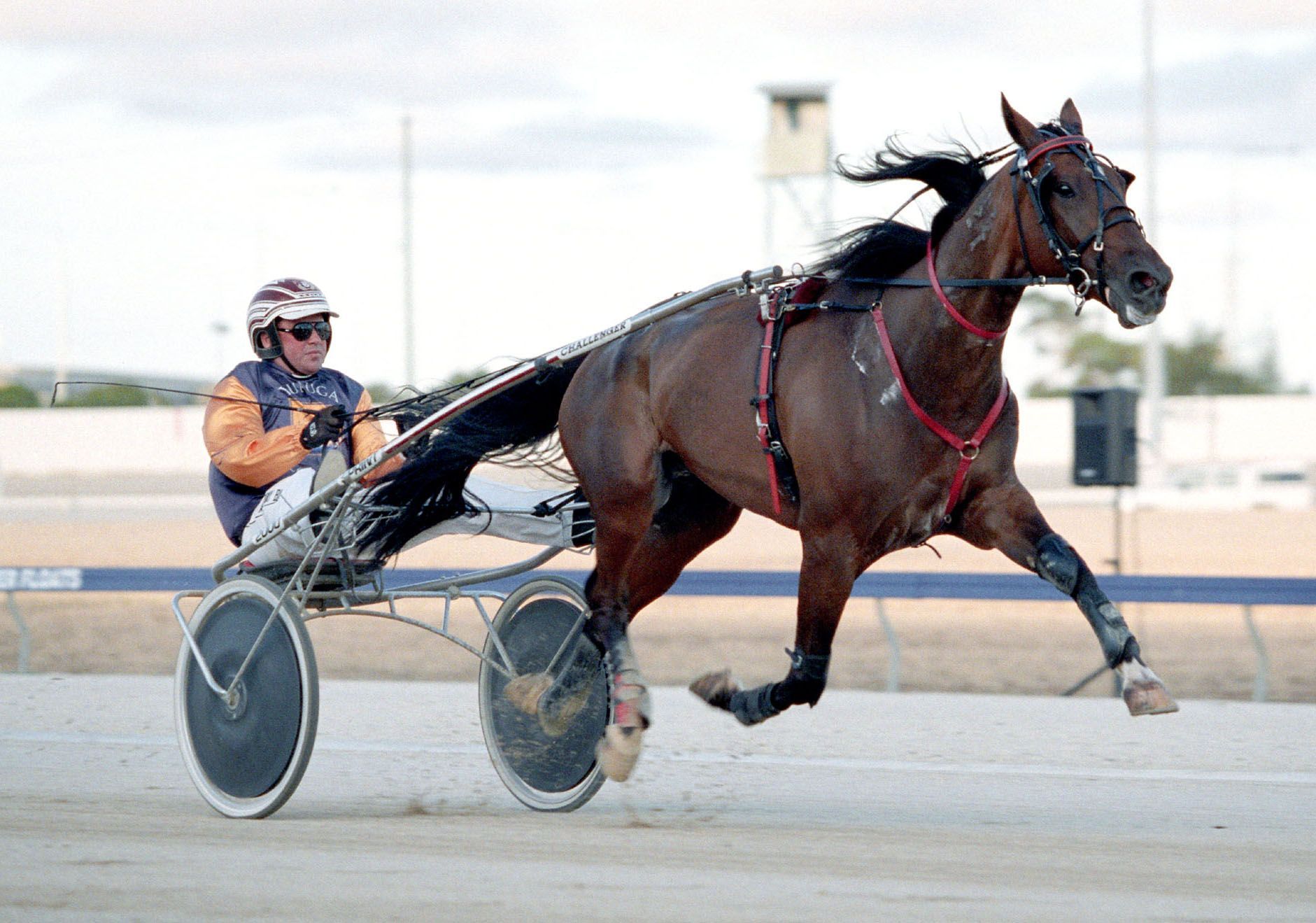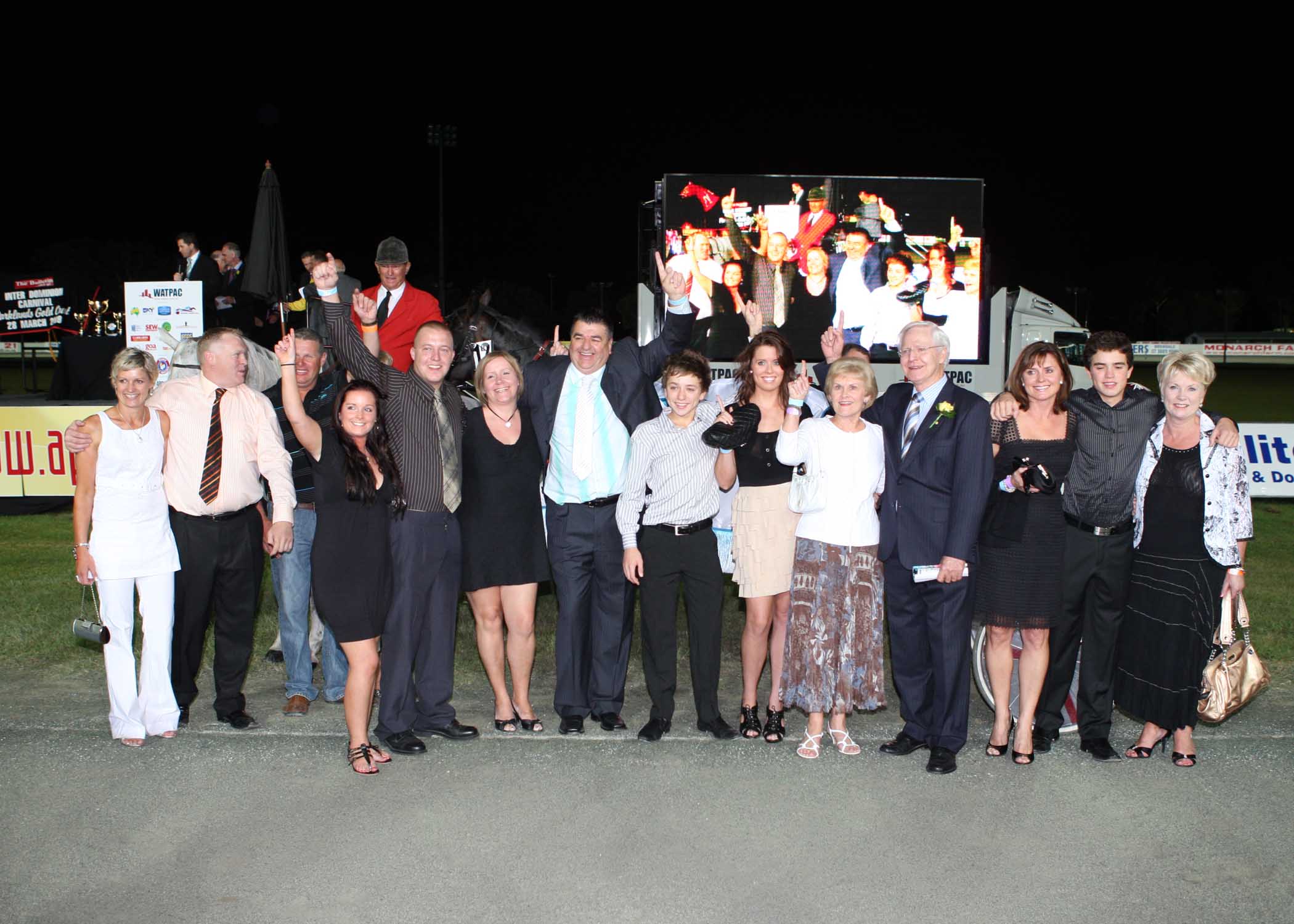 Together, the brothers have raced throughout the world with amazing success and it continues today. Anthony was the leading driver during the recently completed Queensland TAB Constellations while Tim is now based in Melbourne and still churning out winners. 
Their record together in big races throughout the Southern Hemisphere is astonishing and they currently hold the record for most Grand Circuit victories-and by a fair margin ahead of their nearest rival, fellow Cantabrian Mark Purdon.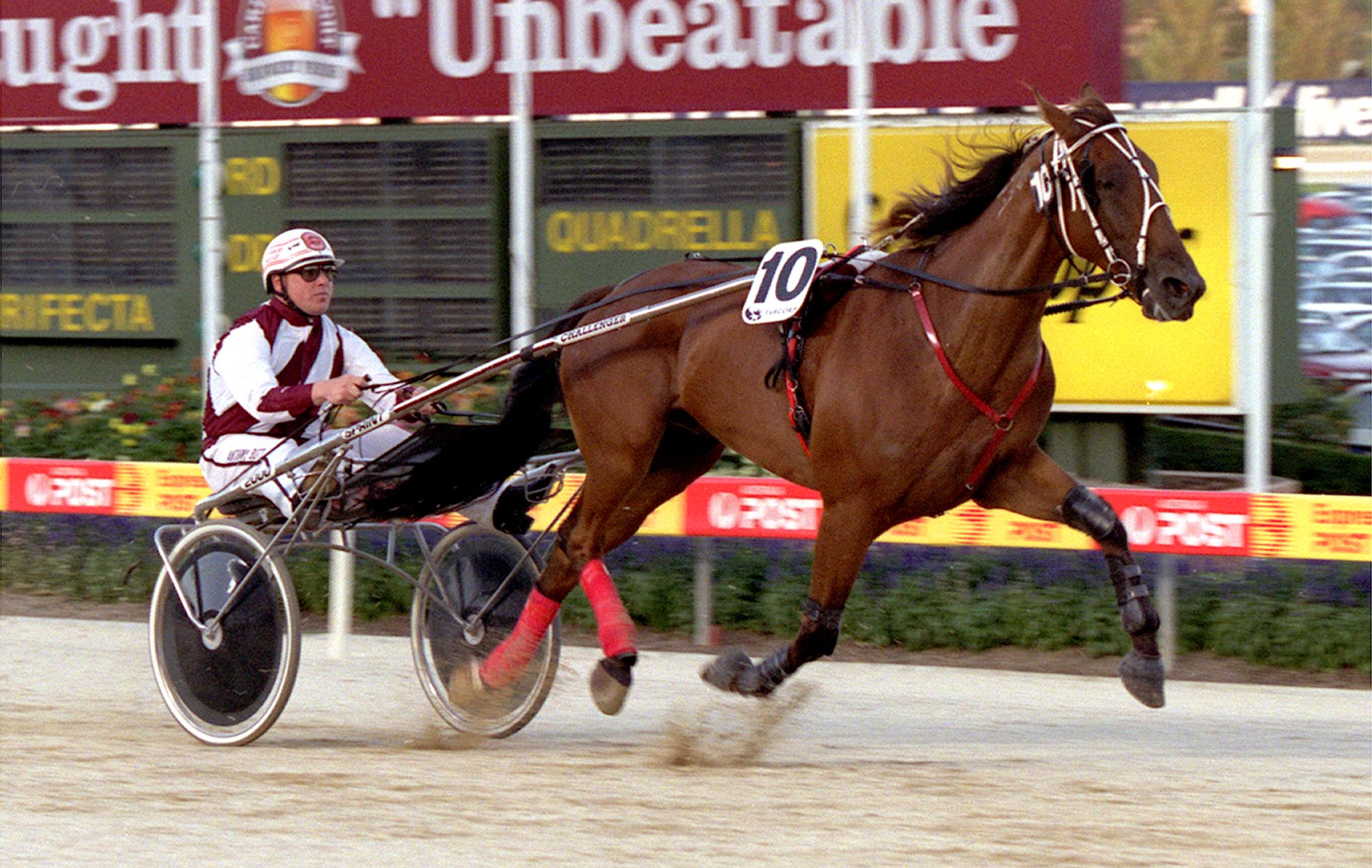 Earlier this year, prior to the TAB Constellations, a member of the famous family made a permanent move to the Sunshine State. 
Enter Kate Butt. 
The 24-year-old successfully applied for the position within the Albion Park Harness Racing Club as Membership and Communications manager, a role previously held by Danni-Elle Veivers who is expecting her first child with husband, Ryan. 
Kate is the daughter of Tim and Andrea, and is one of four children. Her older sister, Leah, is based in Christchurch as she works as a Bioprocess Lab Technician. Leah also represented her country playing for the Black Sticks in field hockey. 
After graduating from Otago with her undergraduate science degree, Leah moved from Dunedin to do a Bachelor of Medical Science with Honours at the University of Otago, Christchurch.
Kate has two younger brothers. Rhys is studying architecture at the University of Wellington while Riley is based with his parents in Victoria and works in the family business. 
Only last year, Riley was granted his driver's license and has already booted home 29 winners to date. 
Born and raised in Christchurch, Kate and her siblings all attended Templeton Primary School – the same school her parents and grandparents attended-while Kate followed her big sister to St Margaret's College for High School.
Butt Family;
(back row) Riley, Tim, Rhys
(front row) Leah, Andrea, Kate
Following high school, Kate gained a degree in Event Hospitality and Management via Polytech.
"I've got great childhood memories. School was fun and the time with my family around the stables and at raceracks in the South Island were special times," Kate said.
"Trips to the races at Addington and Ashburton were frequent and the summer trips to Motukarara and Blenheim were highlights growing up."
While filled with youthful exuberance and creating friends and memories that have lasted a lifetime, Kate, in some ways was blissfully unaware of the star power her parents possessed within the all-conquering stable.
"Lyell Creek was the most memorable. We used to run around as kids singing the song, 'Lyell Creek, he's a freak. He broke all the records, and they knew what to do. They trialed him in Australia, in the land of the kangaroo. Lyell Creek..'." Kate said.
We had some amazing horses back in the day, and I always say to Mum and Dad that I wish I were a bit older to have experienced these fantastic times.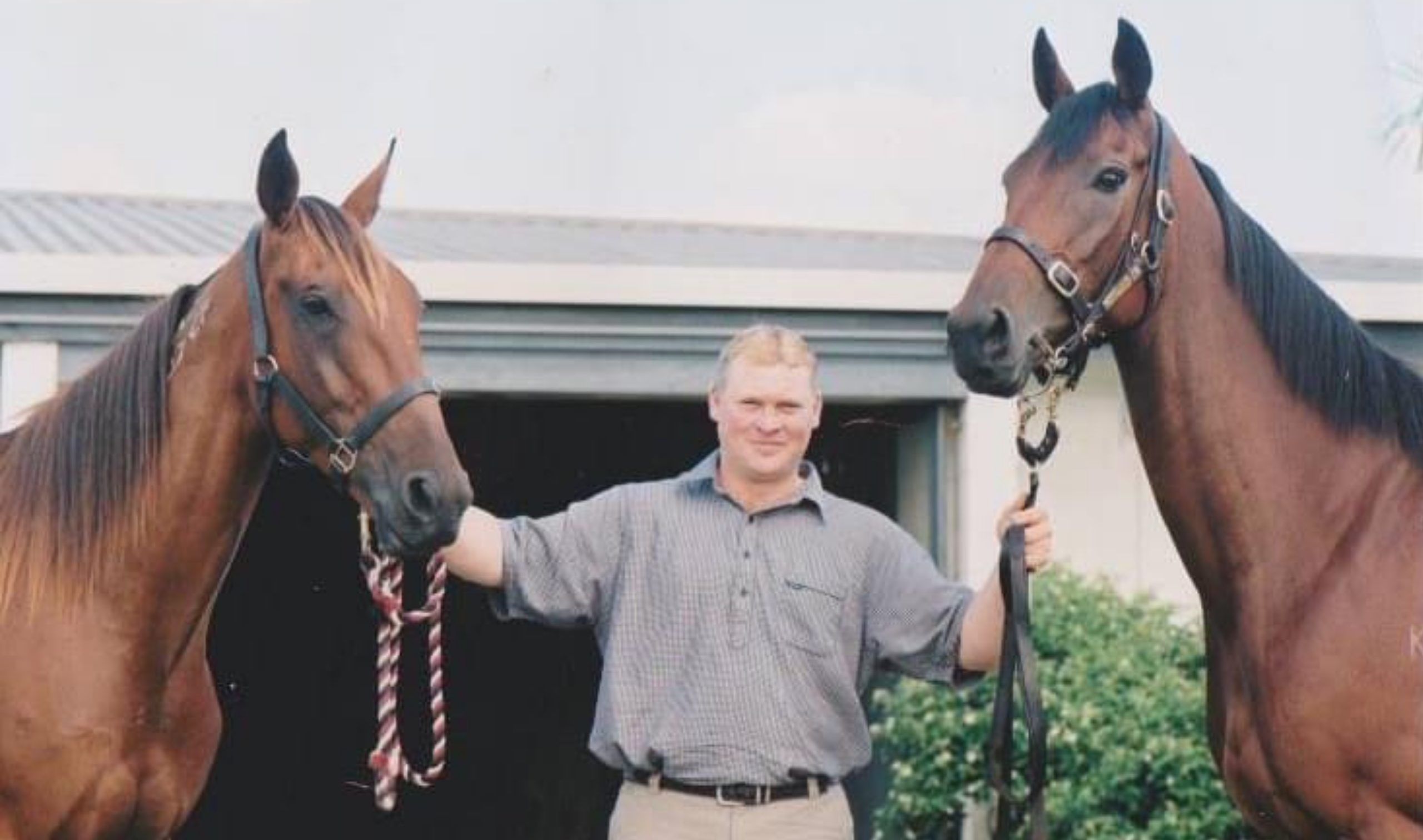 Lyell Creek (left) & Sunline (right)
"I was only a baby when Dad won the only ever Inter Dominion Trotters Grand Final staged in Queensland with Take A Moment back in 2001 and that's something we're all immensly proud of as a family,"
"Recently, my favourite horse is Sassy Pants. I own her with my family and although she is a troublesome trotter, she has provided some great fun for our family inclduing winnign the Group 2 La Coocaracha, Group 3 Bulli Trotters Cup and Group 3 4YO Foundation Final.
"We are hoping she gets in foal this breeding season and can produce some nice progeny".
Back in early 2018, the Butt family decided to leave Christchurch and move to Australia permanently. It was a huge decision that would see the family split and be based in various parts of the Southern Hemisphere. 
Kate followed her parents and youngest brother and they settled in Sydney and enoyed immediate success highlighted by winning the Miracle Mile with My Field Marshal in record time of 1:46.9.
Kate then gained employment with Club Menangle and took on the role of Marketing and Corporate Partnerships. 
"Moving to Australia was a great decision, I enjoyed my time in Sydney. The role I now play at Albion Park is similar and I love it." she said. 
"I moved briefly to Victoria with my parents but felt the weather was like Christchurch, so once the position came up at Albion Park I jumped at the opportunity"
"I must admit, Queensland is the best state to live in Australia"
"As a family, we regularly had holidays on the Gold Coast at Broadbeach. We made several trips growing up and even when Dad won the Blacks a Fake a few years ago with Let It Ride we had a good holiday on the Gold Coast with the entire family".
After arriving during the TAB Constellations back in July, Kate hit the ground running during one of the strongest carnivals the club has ever staged but excelled under the pressure and can see the upside Queensland is making.
"I thrive off working in a carnival atmosphere and love the excitement of great horses being on track and the participants around these times"
"Unfortunately, due to COVID, I arrived a little later than desired but what a fantastic carnival!
"Queensland has such a big opening to locals, interstate and overseas horses/participants and I really believe the 2021 Winter Carnival has set the stage for a big opportunity moving forward. It will be great to be part of the lead up to an exciting 2022 Winter Carnival."
As a member of Gen Z, Kate is acutely aware of the impact of social media.
"The social media realm is an extremely competitive space, and it plays such a key role on building the perception of our owners and allowing trainers and the club to build their profiles"
"I strongly believe it is necessary to be part of this social media community in one way or another.
"I'm an avid photographer and this also plays an important role in the use of social media. I'm self-taught but constantly trying to improve all the time".
Kate has settled in nicely and is keen to expand on her opportunity, so expect to see and hear more this harness racing tragic.
"I'm really enjoying life right now and see Queensland being my forever home now." she said.
"Having the Inter Dominion returning to Queensland in 2023 is really exciting. I'm really looking forward to it and can't wait to be involved in whatever way helps"
"I'm keen to continue to build on The Creek brand with our talented team, work with the family business, move into the breeding side of the industry, build on my photography skills and settle here with a family one day.""
And will we see your parents move to Queensland in time to come?
"Never say never! We are all so close so it would be an impressive result if so. It would also be a great spot for my other siblings Leah and Rhys to come visit." she said.